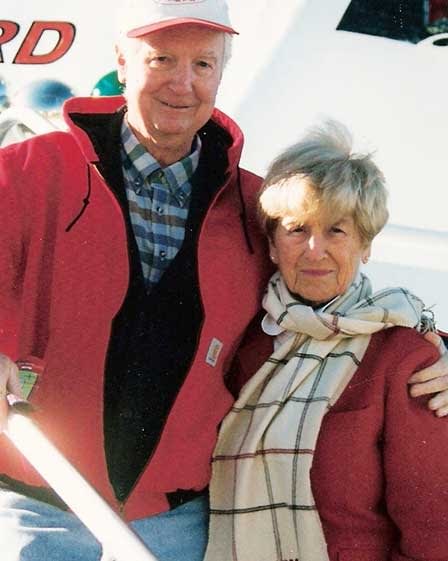 THIS PAGE IS DEDICATED TO THE MEMORY OF ROBERT A. STEWART AND ELIZABETH STEWART.
In July 2007, the Stewart family and Cape May Whale Watcher, Inc said goodbye to Admiral Robert A. Stewart, Arny to his family and friends. He was with the company from the beginning, helping his son, Jeffrey Stewart Sr. design, and redesign and reconfigure the Cape May Whale Watcher to the exacting standards of our patrons, and working side by side with his son, as part of the crew.
In January of 2010, we said our final goodbye to Elizabeth Stewart, "Betty" to all of us. Elizabeth had remained an integral part of the organization for many years, especially in our group sales. Many of our current tour operators remember her and still ask for her by name.
Both Arny and Betty made this company and this family what it is today. They are both missed terribly, but we all know they are in a better place, keeping an eye on things, and most importantly, reunited, for eternity…