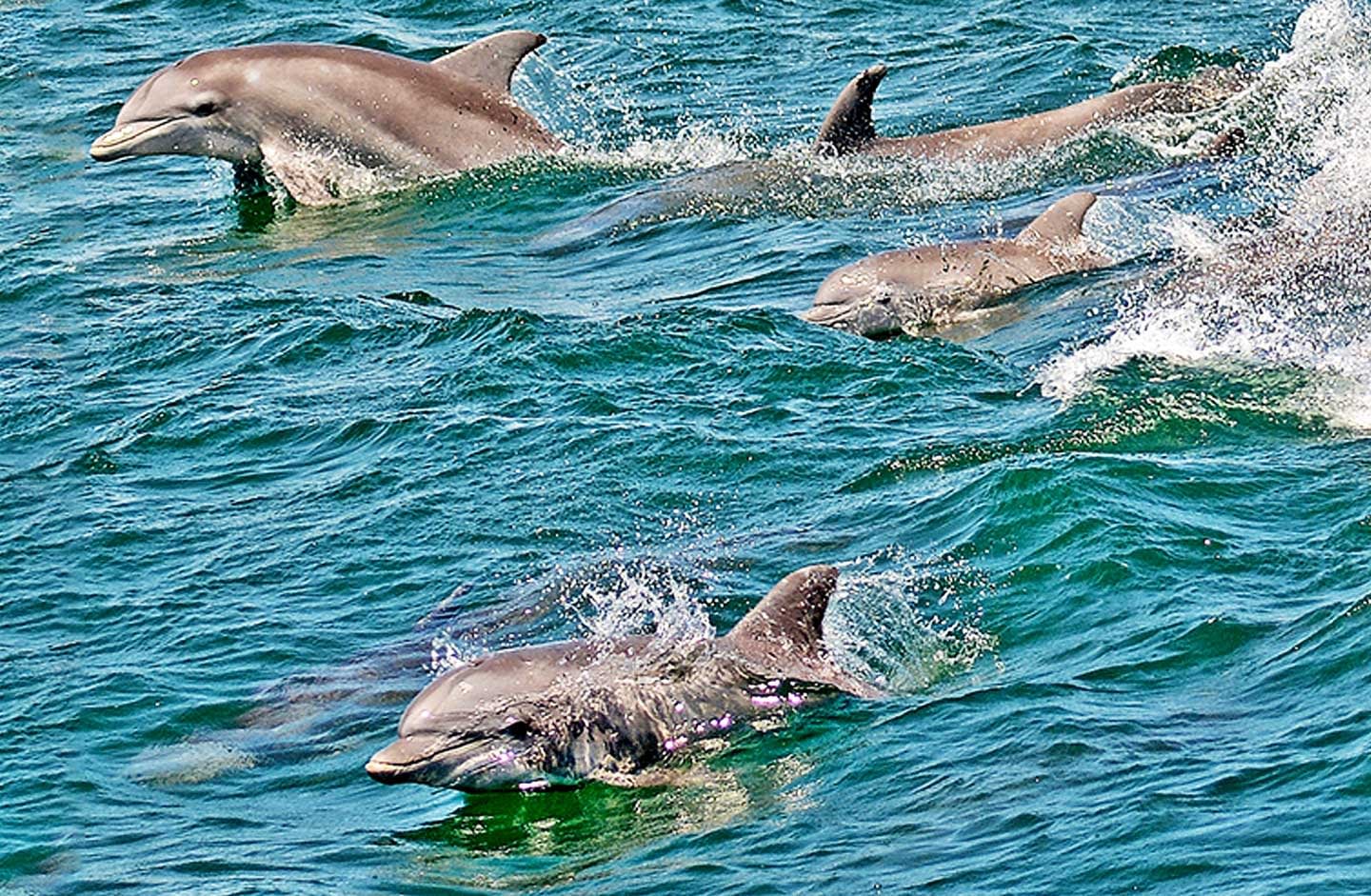 Dolphin watching is a unique and educational experience
Cape May Whale Watcher has been providing students and large groups with the opportunity to get up-close with dolphins for decades.
Take a trip aboard one of our safe vessels to potentially view dolphins, whales, marine birds, and other sea life. The experience of being aboard a ship is a unique way to learn about the marine environment. Our boat can hold hundreds of passengers in the cabin and on the two large decks.
Cape May is one of the top dolphin watching destinations in the U.S. Season runs from mid-spring through October, however, migration patterns also lead to some winter activity.
Students and groups will be treated to a variety of marine life, including:
Bottlenose dolphins
Osprey
Bald Eagles
Great Blue Herons
Harbor porpoise
Harbor seals
Loggerhead Sea Turtles
Students may also have a chance to catch a glimpse of whales during the dolphin watching field trip. Some whales they may see include:
Humpbacks
Fin whales
North Atlantic Right whales
Pilot whales
Minke whales
The captains and crew of the Cape May Whale Watcher have decades of experience and are knowledgeable in all types of sea life. If you spot a whale or dolphin and are unsure of what it is, ask a crew member.
During the dolphin watching field trip, our crew members can educate students on the size of the marine life, migration patterns, feeding habits, behaviors and other basic facts. Furthermore, a dolphin watching field trip can provide students with education on environmental and man-made hazards that are endangering the species.
The history portion of the tour also gives students the opportunity to learn more about Cape May and the overall natural maritime history of the area. Victorian homes, the Cape May lighthouse, and other points of interest will be seen as the Captain narrates the tour with historical facts.
Choose from the following Dolphin Watching Cruises:
Dolphin Watch & History Tour (2 hour or 3 hour)
Sunset Dolphin Watch & History Tour (2 hour)
Student groups can also upgrade the trip to include food while aboard the Cape May Whale Watcher.
Student group rates start at $20.00 per person.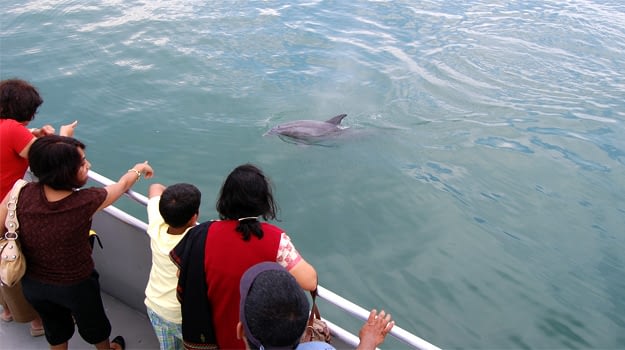 SENIOR GROUPS
Senior citizen rates are also available for groups of 25 or more. Seniors can enjoy cruise options from morning tours to evening family dinner cruises around Cape May. The following tours are available at senior rates.
Dolphin Watch & History Tour (2 Hour) with complimentary continental breakfast
Whale/Dolphin Watch Tour (3 Hour)
Evening Dolphin Watch package (2 Hour) with complimentary pizza and hot dogs
Evening Family Dinner Cruise (2 Hour) with buffet style menu
Senior group rates start at $20.00 per person.
For those wishing to host a private event for seniors, such as a high school reunion or 50th wedding anniversary, a personalized buffet spread is available for an additional charge. You can also contact us to learn more about booking a special event.