2018 Cape May Updates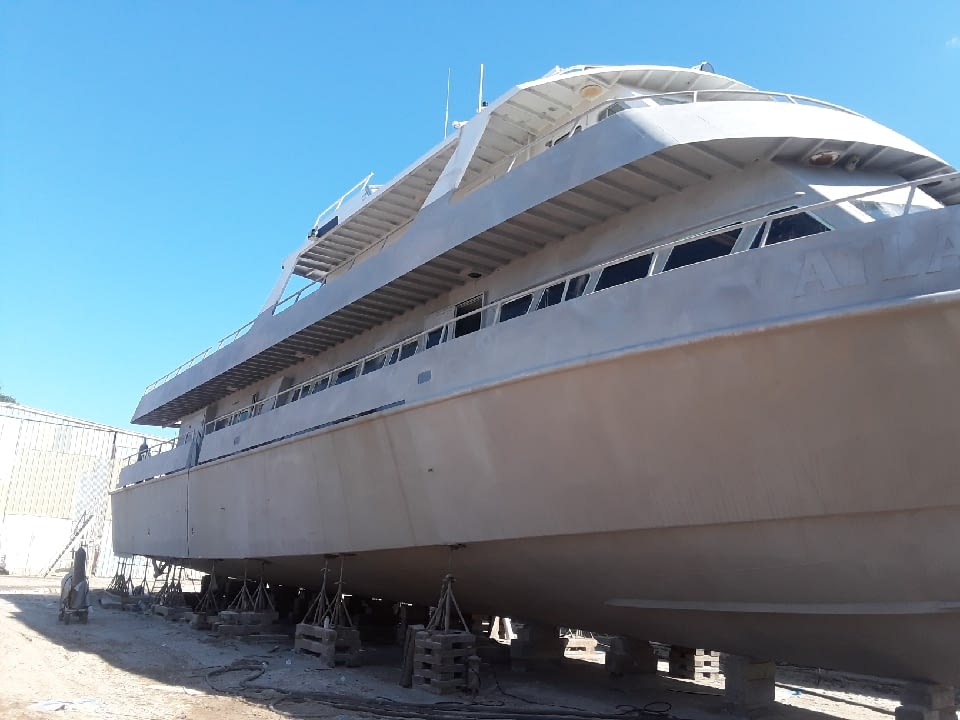 It is the dawn of a new year and we could not be more excited with what we have in store for 2018!
It is the dawn of a new year and we could not be more excited with what we have in store for 2018!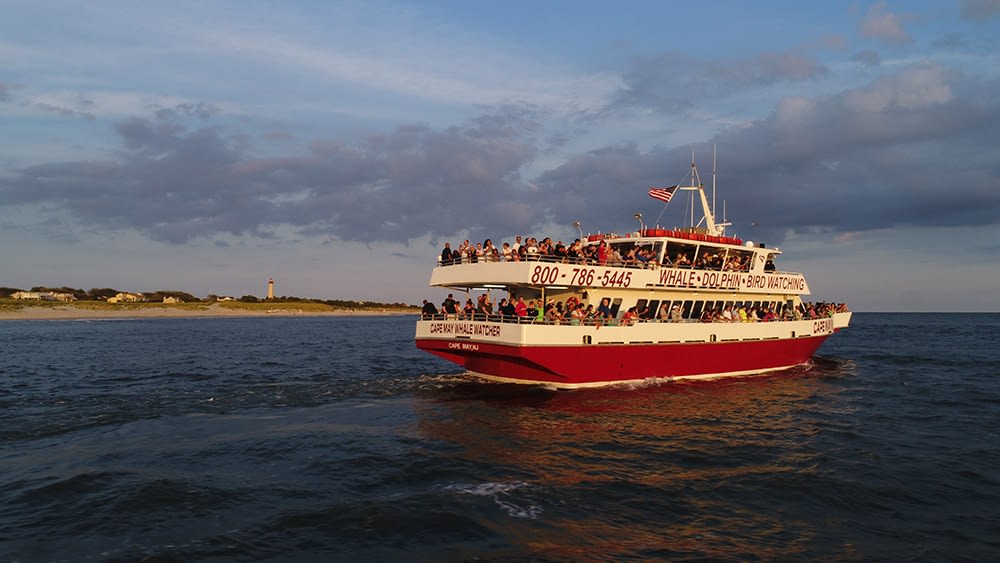 2017 sightings showed a slight decrease in the summer months, but the fall proved to be better than previous years and we closed out the year with dozens of daily whale sightings which should make for excellent whale sightings off of Cape May and Wildwood NJ in spring 2018. The cold December will also help as we have seen increased sightings in the summer when the winter before was cold. We cannot wait to get back on the water in March 2018.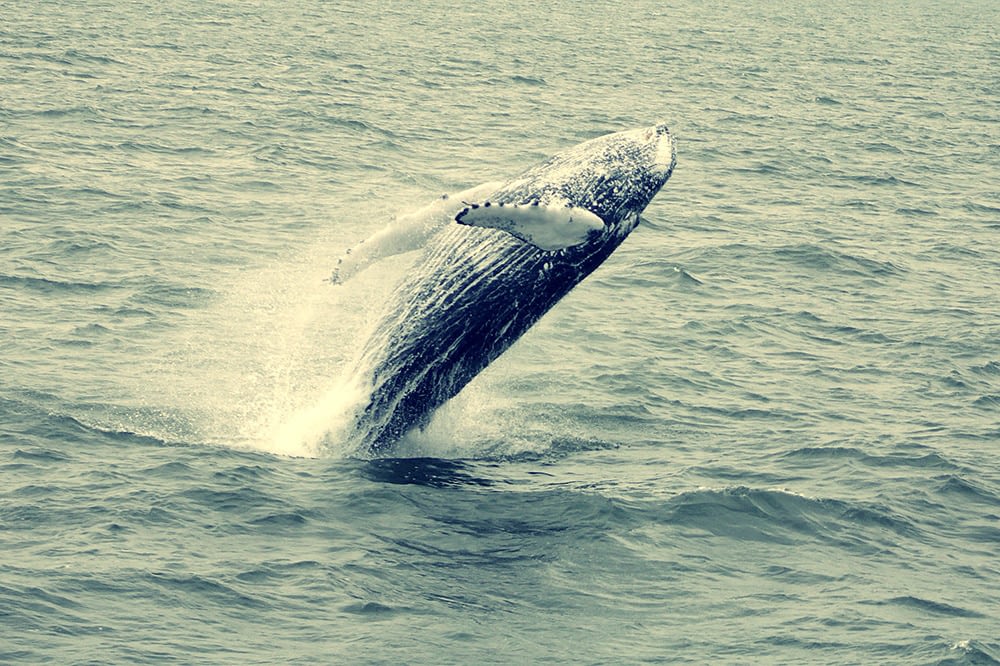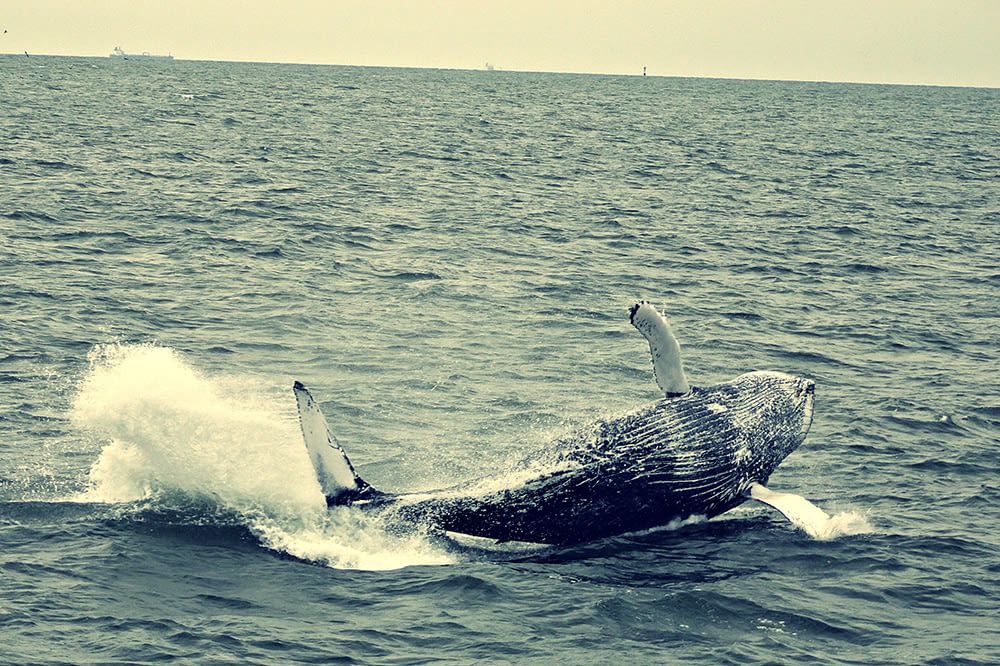 If you have been following us on our Facebook, Twitter or Instagram feeds you have may have noticed a different boat popping up from time to time. This new vessel is named the Atlantis. She is not a replacement for the Cape May Whale Watcher or the Spirit of Cape May. The Atlantis is an all-new high-speed vessel designed for Whale and Dolphin Watching, High-Speed Ferry, Fishing Charter and multiple other rolls like a private charter for weddings and birthday parties, along with our daily whale and dolphin watching trips and lighthouse cruises.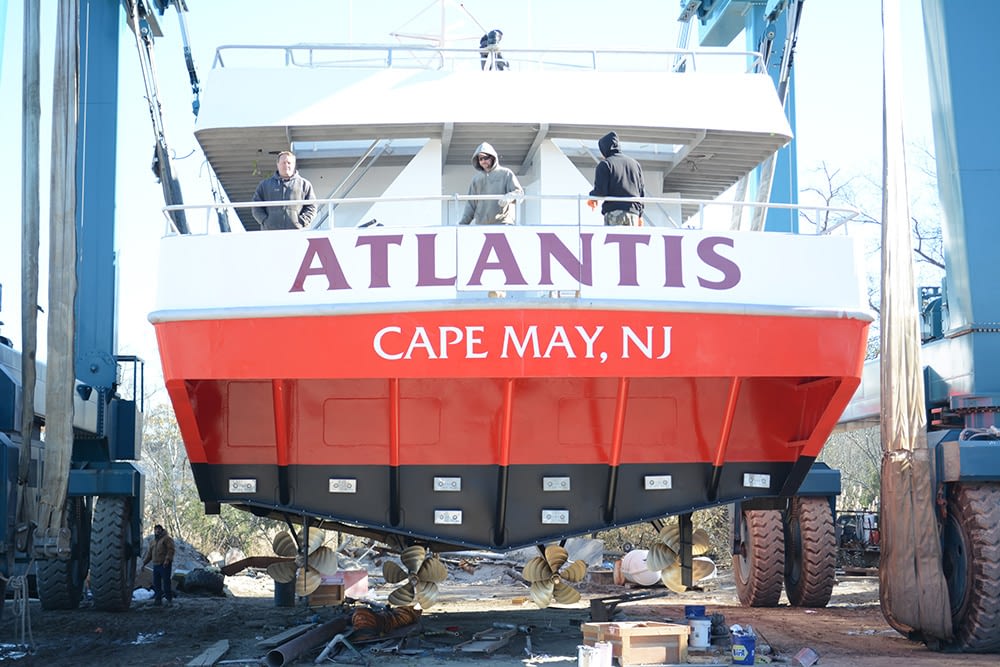 This vessel will be the newest addition as well as the youngest vessel in the New Jersey fleet of whale and dolphin watchers. The Atlantis was constructed in 1998 by Gulf Craft INC. Here is a link to the original build information. She will be United States Coast Guard Certified to carry a minimum of 300 passengers with indoor climate controlled seating for 150 people on two decks. She is 100% Made in the USA with keel laid in Patterson, LA, and engines by Caterpillar Marine. She is all aluminum and very quick. Initial speed trials show easily sustainable cruise speeds in the 18-20 knot range.
This all new vessel is the culmination of a huge effort by the whole team at Cape May Whale Watcher. Captain Jeff Jr. found the boat in 2011 after numerous searches and dead ends. The vessel was out of service in San Juan, Puerto Rico. The vessel was in need of repairs beyond the capabilities of the Maritime Transportation Authority of Puerto Rico. At this time, both Captain Jeff Stewart Jr and Captain Jeff Stewart Sr. started a long process of emails, faxes and phone calls which all met a brick wall of indifference. In 2014, both Captains went to Puerto Rico to try to reason with the Authority to sell the vessel. When this was met with being removed from the property, some additional digging and a couple of helpful contacts finally emerged. In 2016 the vessel went up for Auction and throughout the year both Captains went to Puerto Rico to secure the vessel and work on removing the vessel from Puerto Rico.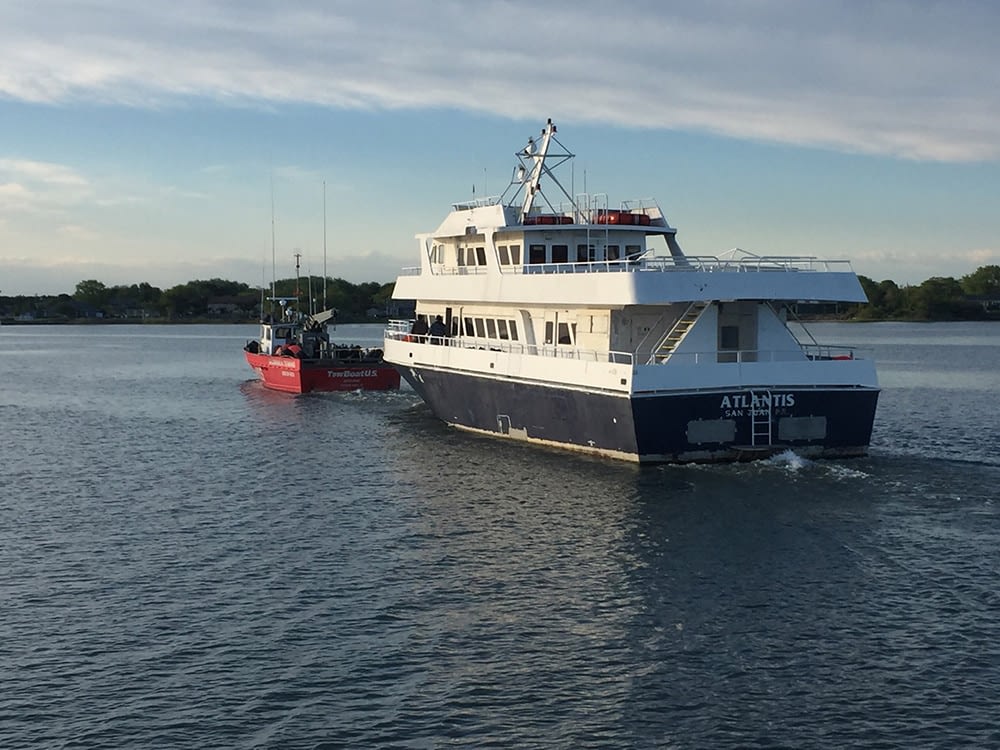 After much negotiation and further miscommunication, the Atlantis was finally the property of the Cape May Whale Watcher. However, the vessel was 2000 miles away and had no shafts or propellers (they had been stolen). Without the ability to move under her own power, the Stewarts began to the device they plan to get her home. A special thanks to Sea Tow Saint Thomas, Seven Seas Yacht Transport, Tow Boat US of Fort Lauderdale, Dan Towing, Dan Towing, Dan Towing, Sea Tow Cape May, and Smack Towing out of Somers Point, New Jersey. So many people helped Cape May Whale Watcher throughout this process including the United States Coast Guard both in sector San Juan, in Jacksonville FL and in our home Sector Delaware Bay, Captain David Githens while in the Florida area on being deliver on Christmas Day 2016 and ultimately Dan Towing who essentially towed Atlantis the length of the East Coast in January and finally Shamrock Towing who made the final tow to Yank Marine in May 2017.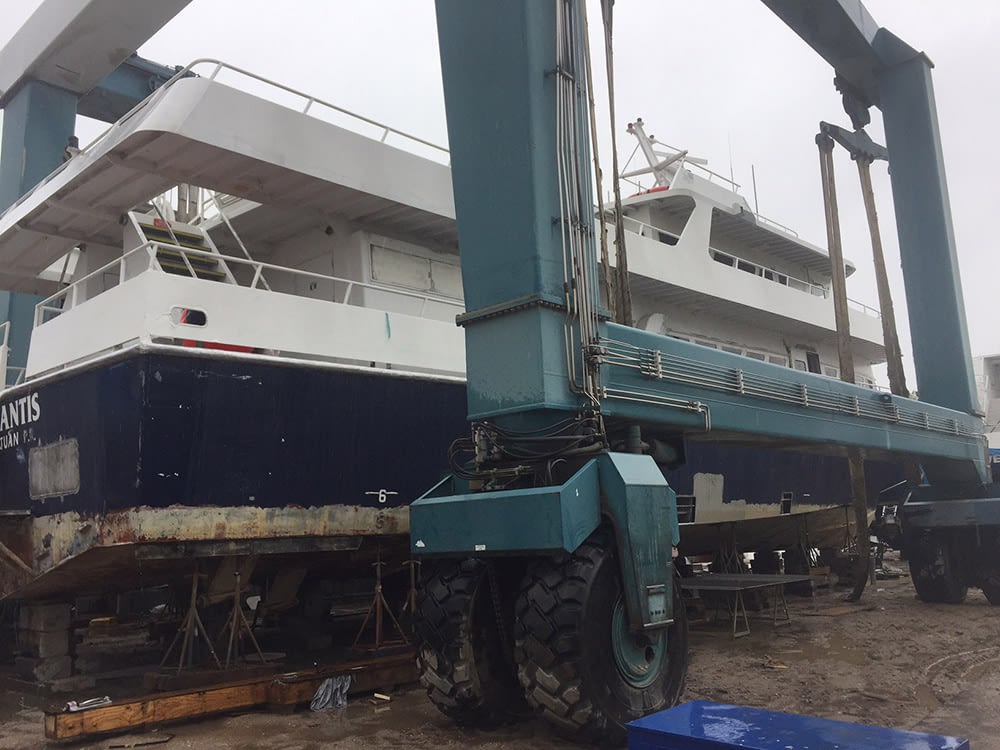 Once the vessel arrived at Yank Marine in Tuckahoe, New Jersey, the real work began. Captain Scott Wolf had already overseen the removal of the wasted exhaust system and general cleaning and prepping of the vessel while in port at Miss Chris Marina in Cape May, New Jersey. Once the boat got to Yanks, Captain Scott became the General Manager of the project, relaying information to Captain Jeff Stewart Sr, who was well underway into the Whale and Dolphin Watching season aboard the Cape May Whale Watcher. Captain Scott became intimately acquainted with Yank Marine and all the individuals who make this center of marine construction work.
Bruce Belousofsky of Blanke Marine in Woodbury, New Jersey worked closely with the United States Coast Guard both in MSC Washington, DC and in Sector Delaware Bay out of Philadelphia. Multiple Inspections were performed throughout the process including but not limited to ultrasound of the hull and various structures in the hull, cropping and renewing aluminum, alterations to the fuel tank and fuel system, new propellers and shafts and cutlass bearings, rebuilding electrical generators, rewiring of electrical systems according to strict schematics from Gulf Craft, INC, etc.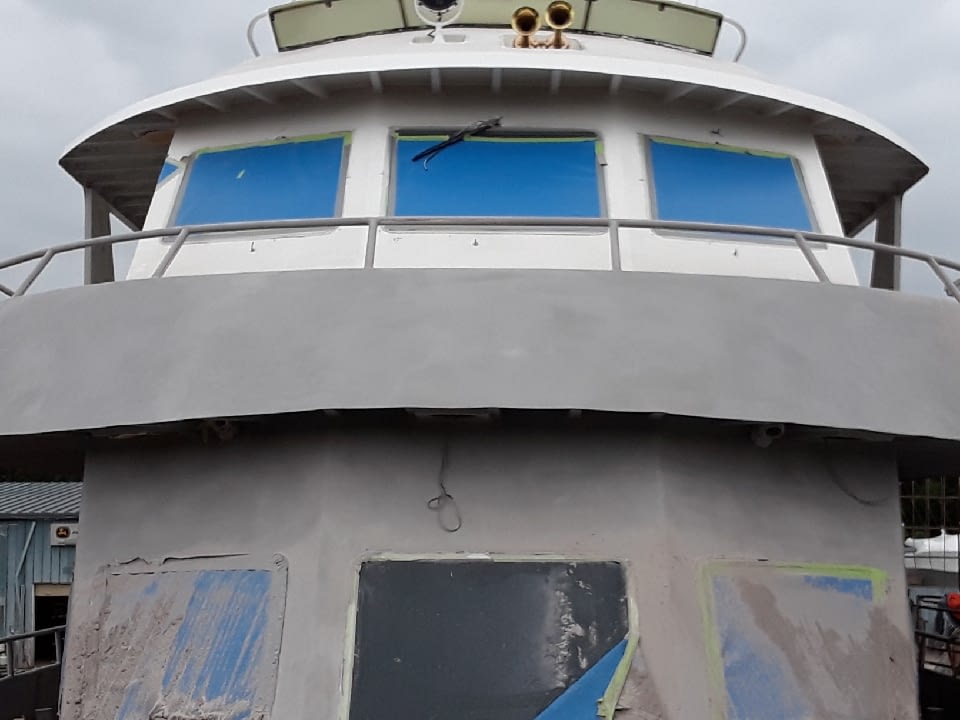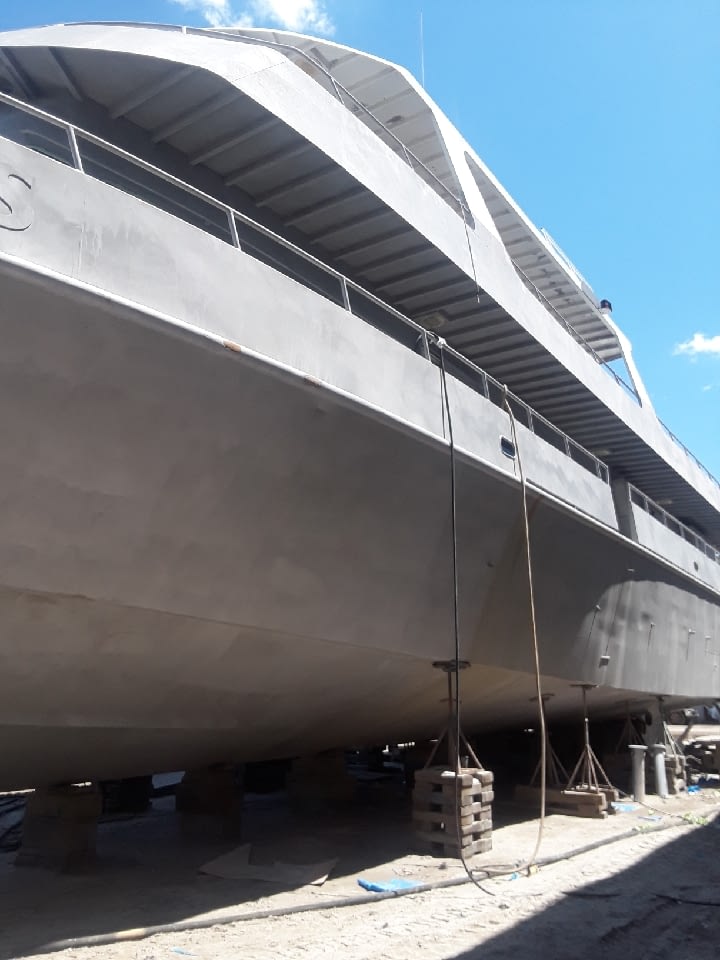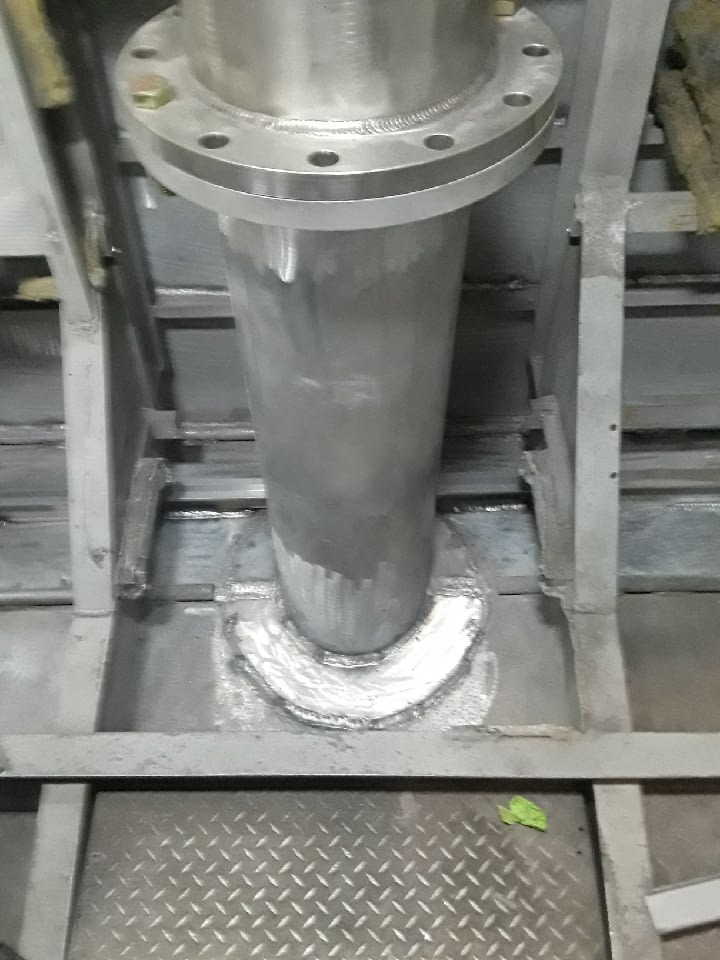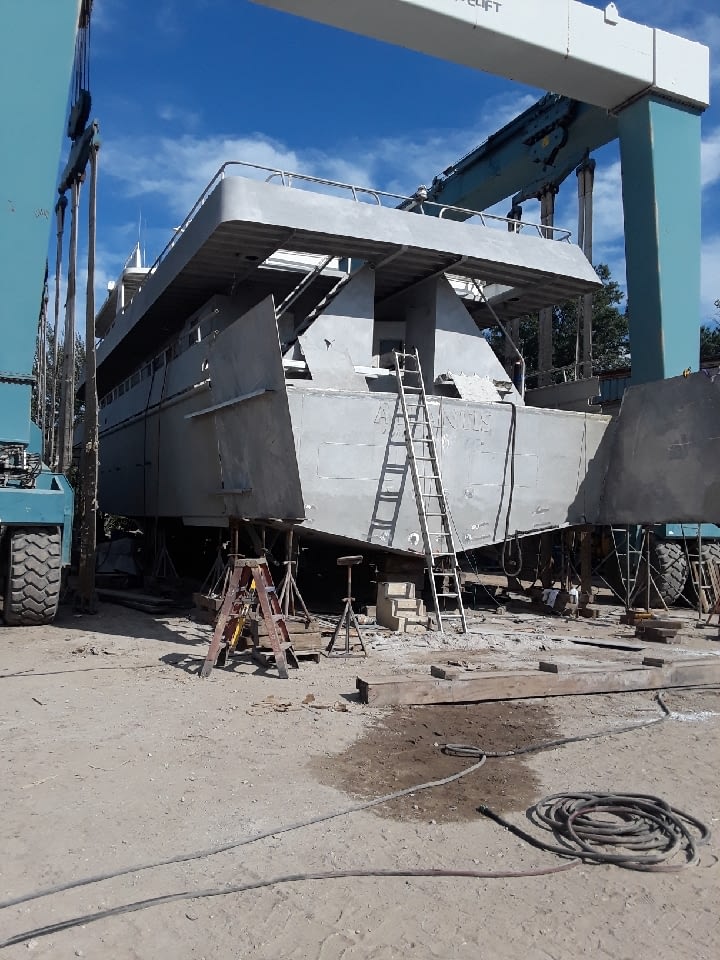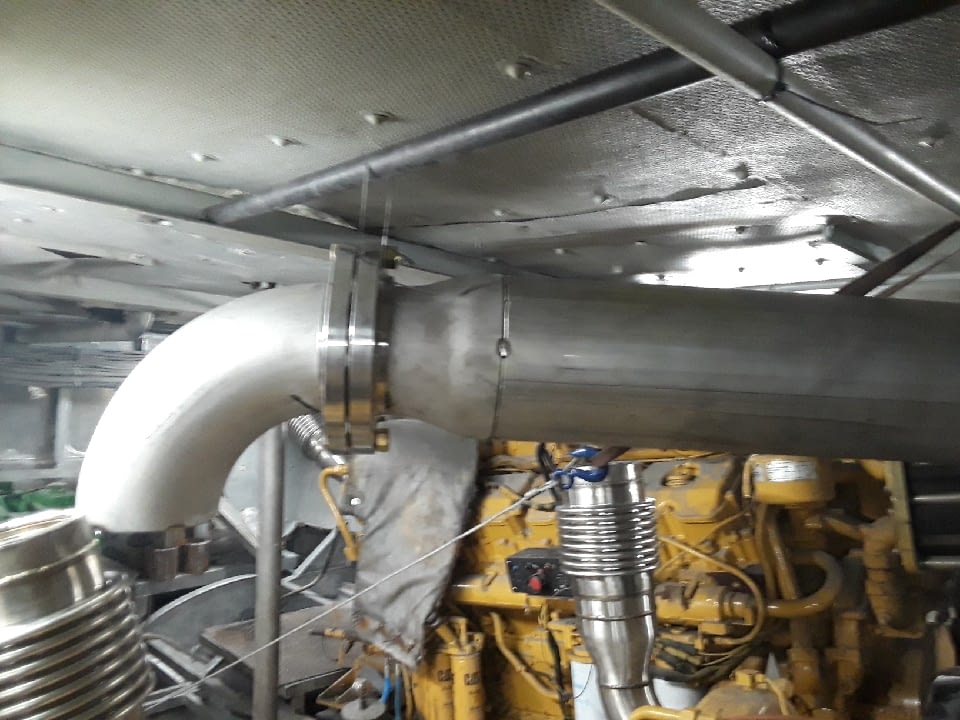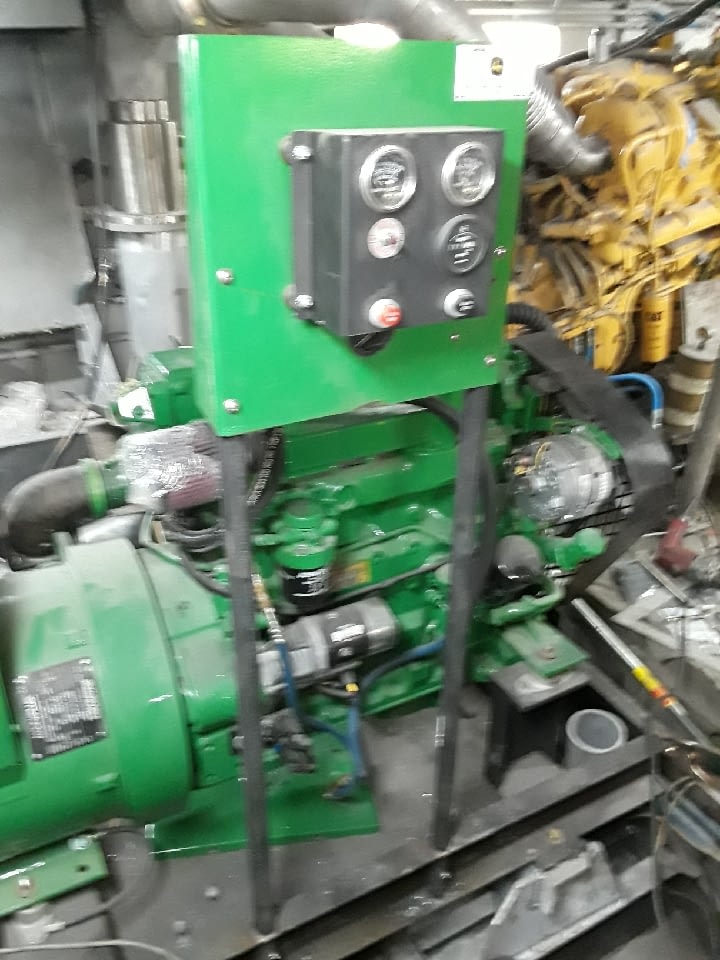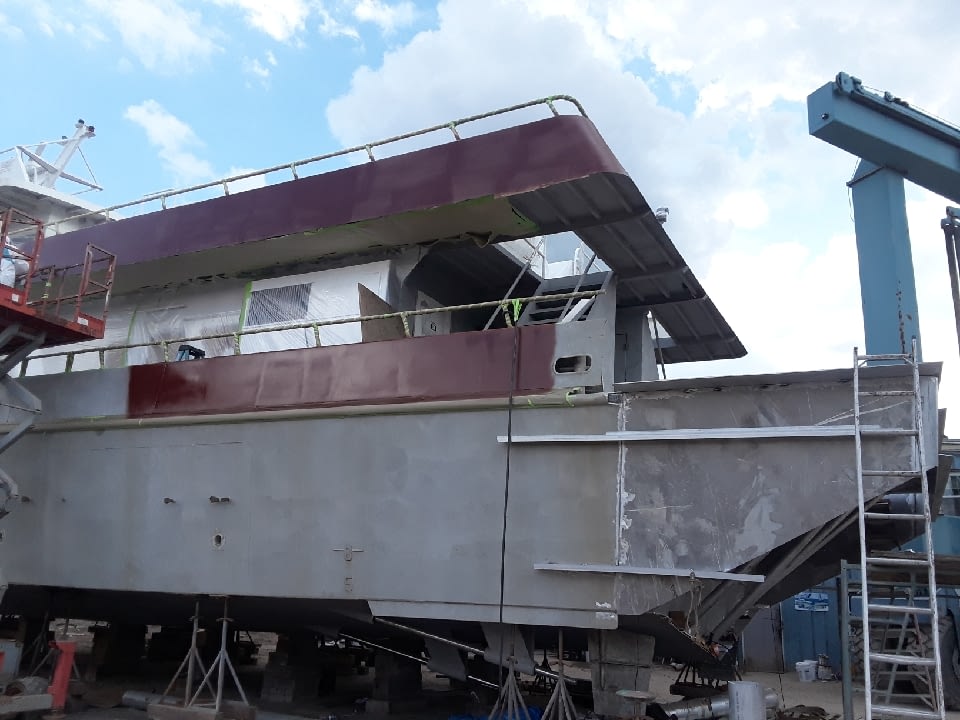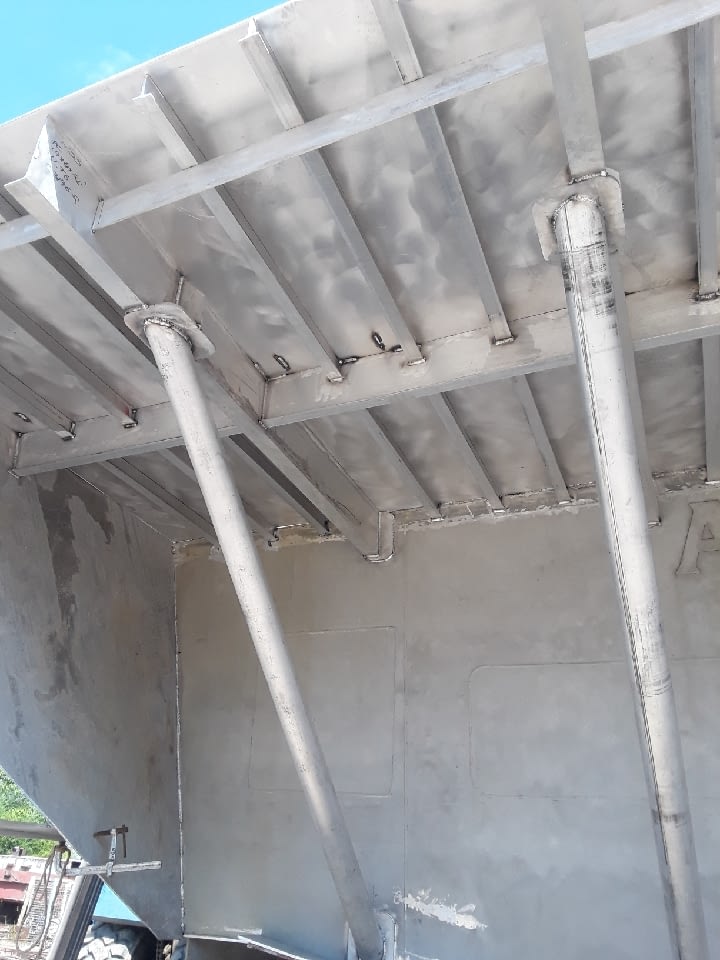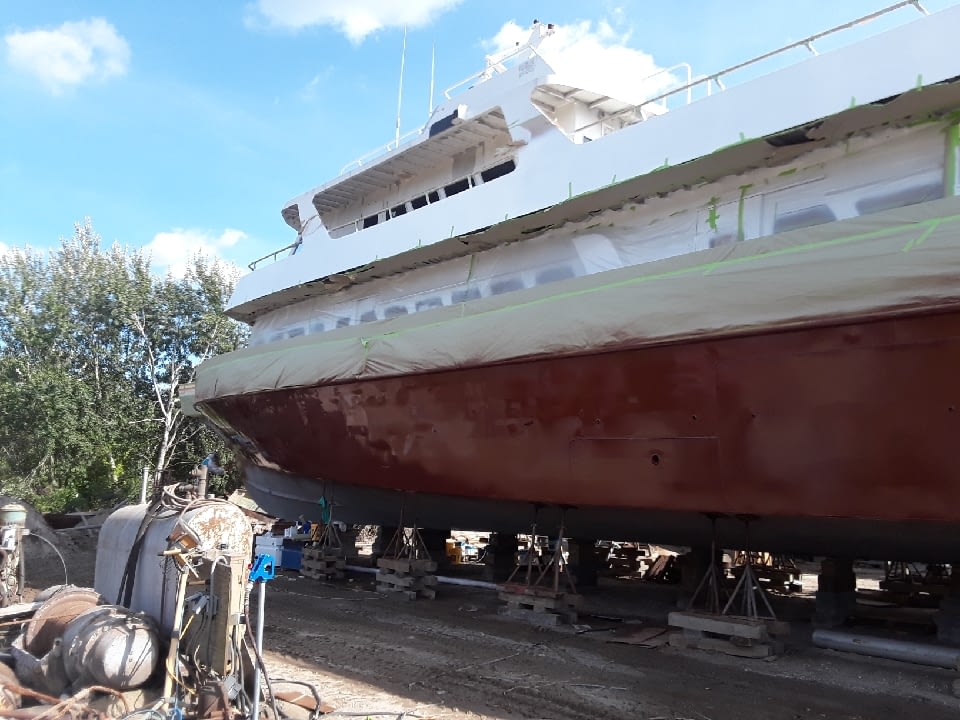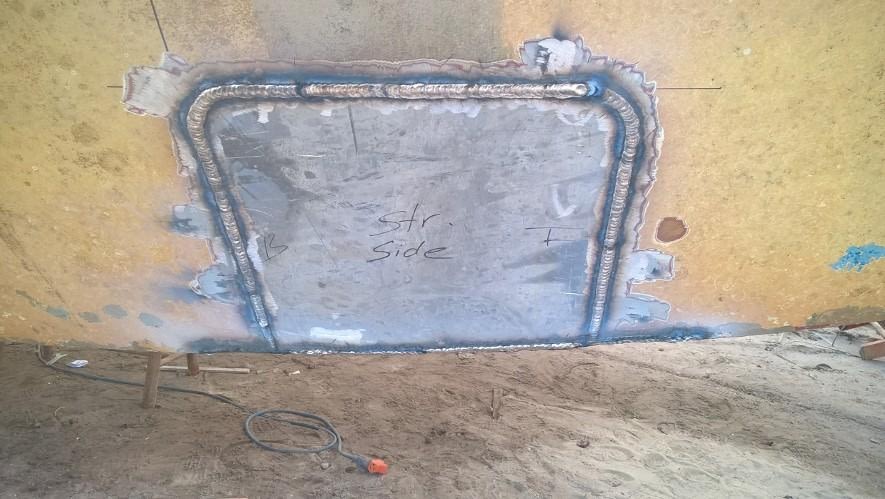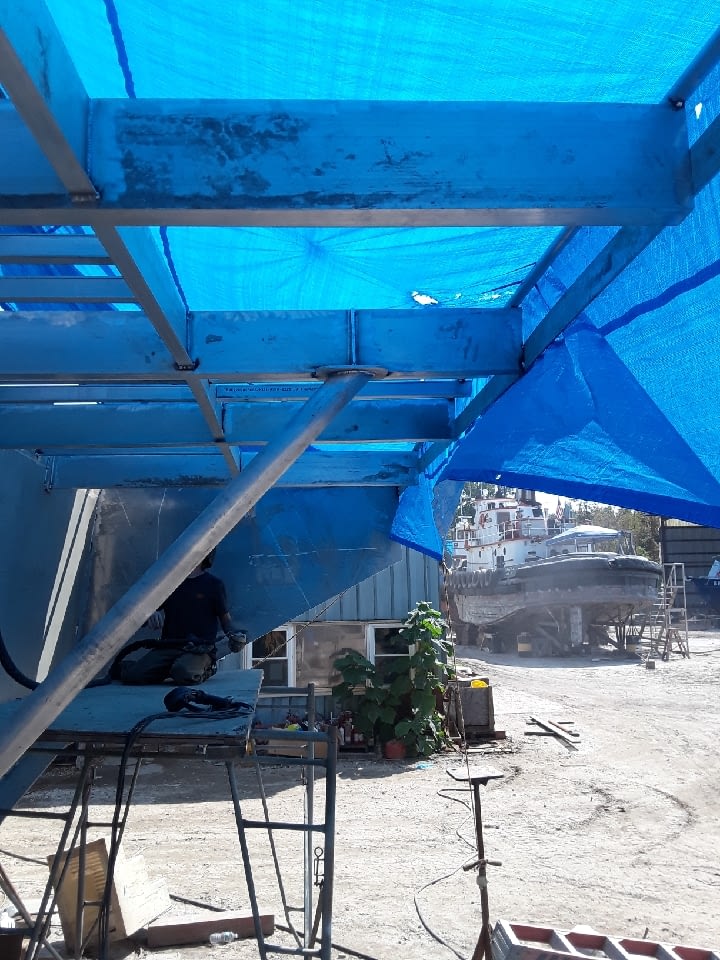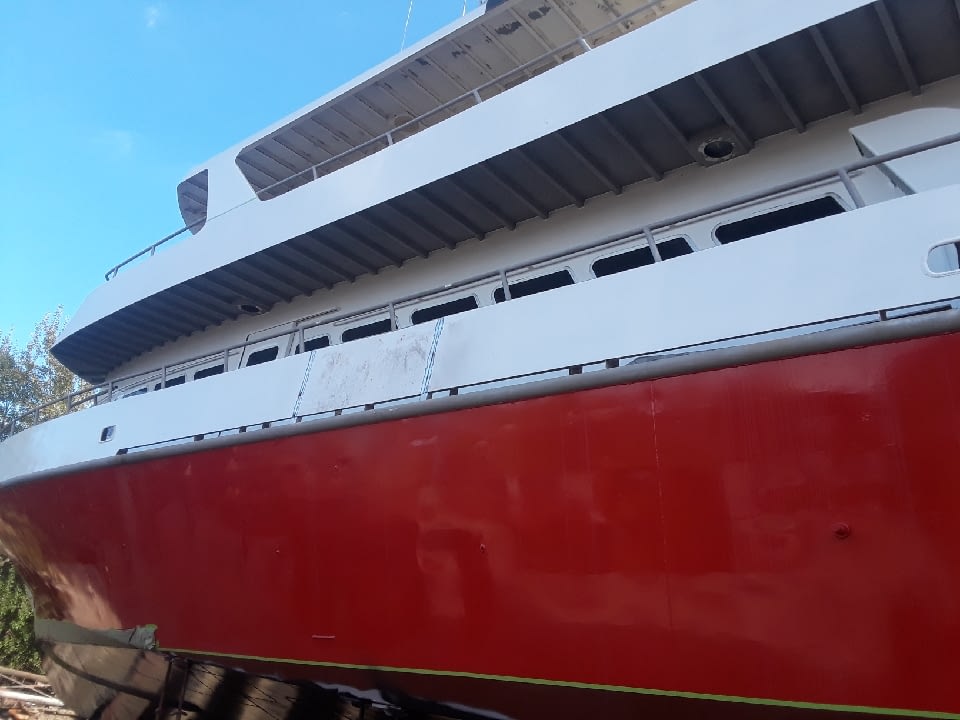 Throughout the 7 month adventure at Yank Marine, Captain Scott Wolf was persistent in keeping the multi-faceted project on track. He spent time with welders, fitters, benders, mechanical installers, electricians and countless United States Coast Guard Inspectors. He experienced 100-degree heat and strawberry flies along with unseasonable single digit weather in early December, torrential downpours from remnants of hurricanes, extreme winds and dust storms when it was dry and even a solar eclipse. Scott put in a consistent 6-7 days a week. His sacrifice made this project possible to complete. Given the extent of modifications and repairs, it easily could have turned into a project with twice as much time involved. We at the Cape May Whale Watcher cannot say Thank You enough to Scott for a job well done. We are very fortunate to have a man as dedicated as Scott and we look forward to seeing his project, the lost vessel Atlantis, completed and running trips.
Before Christmas 2017, Captains Scott, Jeff Jr, Jeff Sr, and David, along with Rusty and Matt wrapped up final prep on the Atlantis at Yank Marine and finally left Yank Marine bound for Cape May, NJ. The vessel is floating, and operational in all mechanical areas. Now the final leg of this five-year journey will begin with recertification of safety systems, updating of interior finishes, and ultimately an incline stability test to reflect new weight guidance for passengers on United States Coast Guard inspected vessels.
The journey home to Miss Chris Marina was on a calm day with light winds. The Atlantis performed well through some initial speed trials and lived up to the promises of her designed parameters. With 4400 Hp, she is the fastest and largest whale watcher south of Cape Cod, MA in the United States. Nothing quite compares.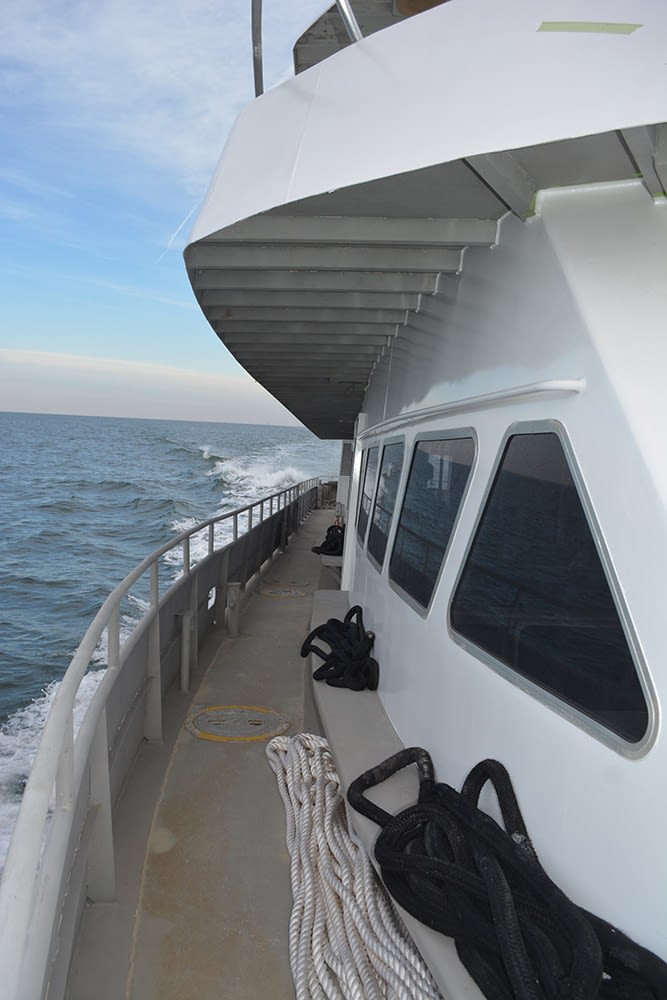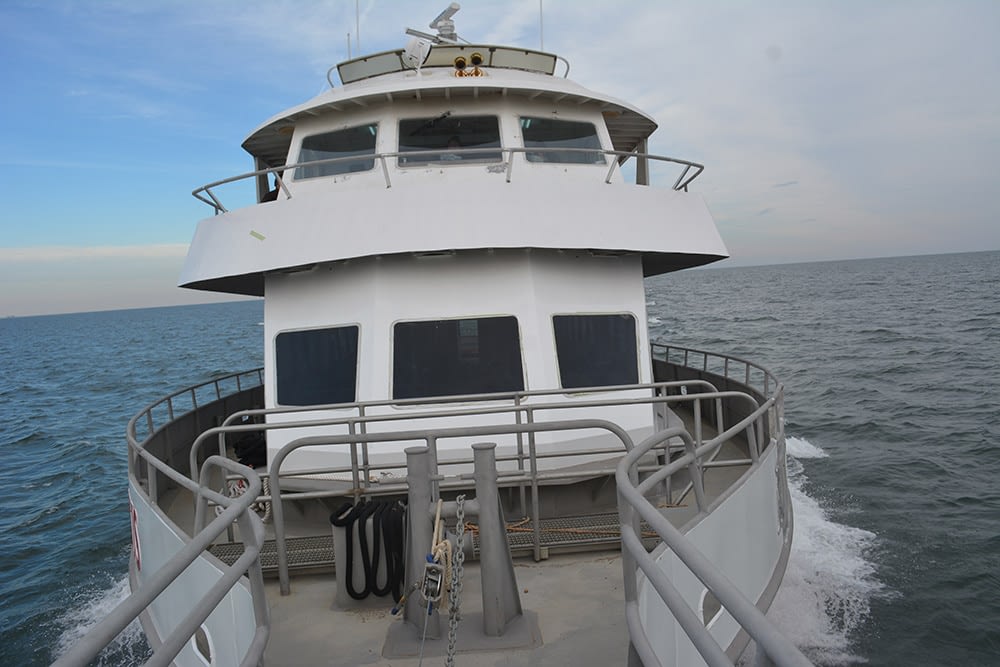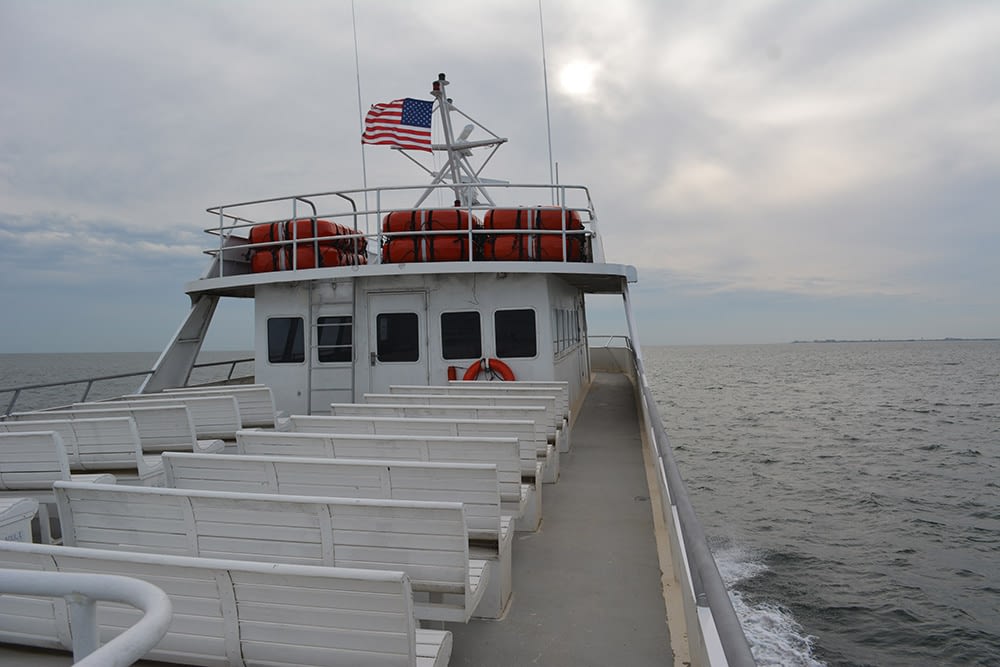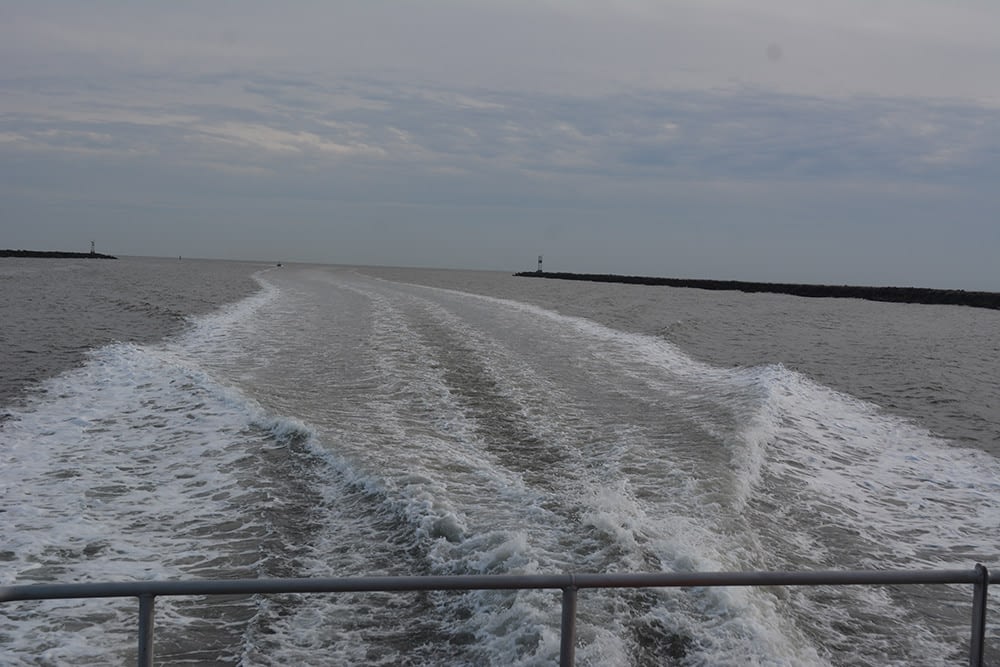 Stay tuned for updates as this adventure continues with Captain Jeff Stewart Sr and Captain Scott Wolf. This new vessel is an exciting new addition to the Cape May Whale Watcher fleet and we look forward to our first official whale and dolphin watching trip offshore of Cape May, or Wildwood Crest or Atlantic City or Ocean City MD!